In order to find a way to co-operate with Russia, one has to understand how the present and coming elite have come to see, reject and counter the West.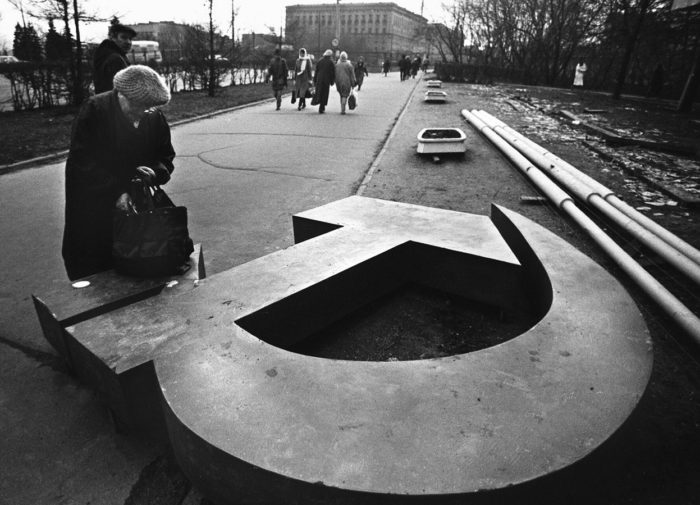 In the present Russian leaders' understanding the Soviet Union Empire did not only collapse in 1991 as a result of the economic crisis and the leadership's loss of belief in their project's future. They believe that it also happened due to deliberate actions of hostile forces in the West, mainly the U.S. They exploited the weak – and thus bad – Soviet leaders and illoyal small nations such as the Baltic peoples and – much worse – the Ukrainian nationalists to achieve their aim of depriving Russia of her rightful place in the World. These hostile forces continued their work until finally found out and confronted by Vladimir Putin, the new strong and thus good Russian leader that joined the former great rulers that pulled a weakened country out of crisis and moved it towards revival such as Ivan Grozny, Peter the Great, Katherine the Great and Josef Stalin.
The present Russian leaders consider a state and its leaders as hypocritical or naïve if not built on power and not exploiting all tools to enhance its position in its region and the world. The idea that human beings or states can work in equal partnership for common good is a false mirage exploited by the stronger, as the U.S. did with Russia in its period of weakness.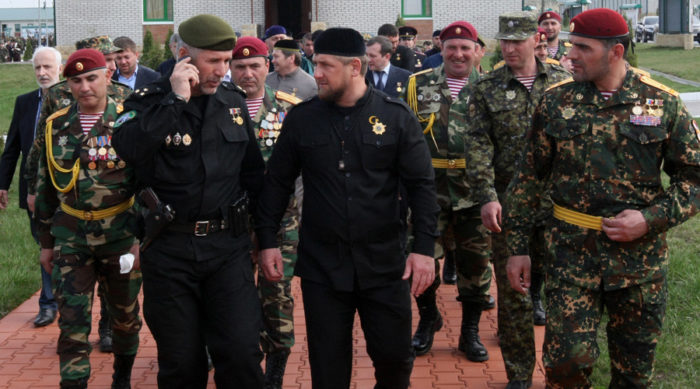 In domestic repression this includes employment of such types as the Chechnyan dictator Ramzan Kadyrov and his henchmen
All relationships are built on power between the dominant side and the dependent client. Thus the EU and NATO are just intelligently manipulated fronts of U.S. power employed to weaken Russia and other states that stand up to it. The whole concept of democracy, the liberal civil society and its trimmings of equality of opportunity, justice and a free press is meant to undermine opposition to America gaining world power. The notion of such positive values are employed in a hybrid tandem with open and unilateral use of own or client military power to enhance U.S. power as against Serbia in 1999 and against Iraq in 2003. What happened in Ukraine in 2014 was a successful Russian response to an American attempt to move the Ukraine from the natural, historically rightful Russian client status to that of the U.S. Here the U.S. initially used non-military means in the spectrum of total, hybrid warfare, employing the "front" of Western sponsored NGO.
The whole set of liberal ideas of truth and historical truth is seen as fundamentally naïve and false. The truth is what furthers the aims and power of your country and the internal power of the leader group. The Soviets were basically limited in their propaganda by their commitment to the class struggle where something was just and right – others actions unjust and wrong. Not so the present Russian leaders.
What serves the promotion of relative Russian power and leadership control is justified. This includes suppression of the free press and any political opposition. It also justifies the full exploitation of the media plus any opposition in the naïve Western societies to further division there and undermine the influence of the U.S. establishment and its allies in the rest of the West.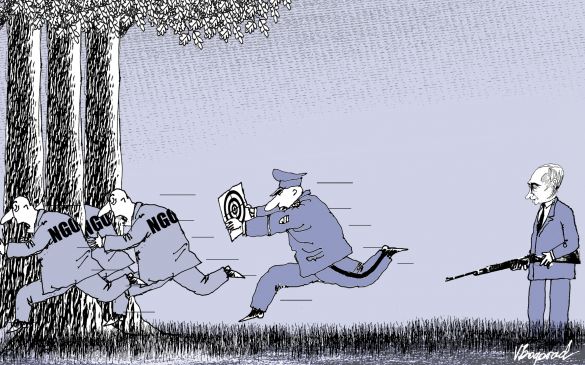 Actually the Russians have never fought the I.S. Her actions in first Chechnya and thereafter Syria have nourished and worsened the Islamic problem of especially Europe. In spite of this Putin has been successful in presenting Russia as the natural anti-Islamic and fellow xenophobic ally of right-populist forces such as UKIP, Front Nationale, Alternative für Deutschland, Viktor Orbán's version of Fidesz and Denmark's "Dansk Folkeparti". That Putin actually agrees fully with Islamic groups' contempt and rejection of our ridiculous, anti-macho, and naïve progressive societies cannot be formally recognised by these allies as this will expose their less than full commitment to the values of their societies.
The Russians consider themselves at war with the West, a total if still not open fighting war that we started as already described. Therefore any means to undermine our already weakened cohesion is legitimate, as it will change the correlation of forces in Russia's favour. A simple and often effective means is to corrupt our leaders by offering personal economic benefits for acting in support of Russia rather than in the interest of your country. The German ex-Chancellor Gerhard Schröder is a notable example. Others can be found in both Eastern and Western Europe.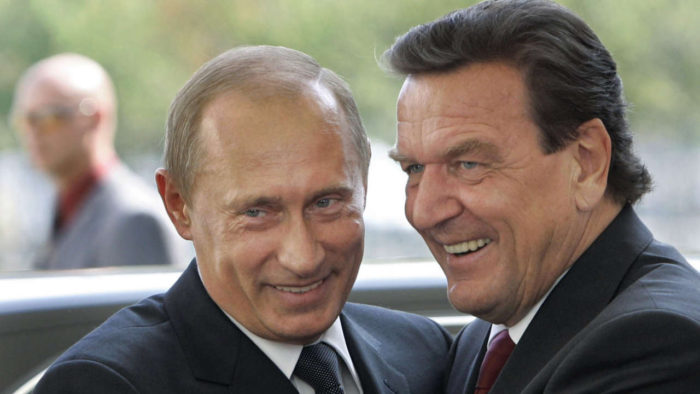 Since late 2011 Russian-speaking minorities have been targeted in a constant propaganda and disinformation campaign meant to develop and strengthen their inherent pride in Russian resurgence and undermine their loyalty to their state of residence.
Aggressive military body-language and explicit threats to use military force to support Russian interests are routinely employed, including the threat of nuclear weapons. The de facto open use of the Russian military in 1999-2000 in Chechnya, 2008 in Georgia, after 2014 in Crimea and the Donbass and since 2015 in Syria has underlined Russian determination to change the world order in Russia's favour.
During the last years of Obama's presidency, the U.S. tried constantly to reset the relationship with Russia in a positive direction, including by deliberately limiting the American support of the Ukraine to further the progress towards a compromise with Russia. However, at the same time as pressing the Ukrainians to compromise, both the U.S., Canada and the EU has worked hard to reform Ukraine into a Western type of country by confronting the rampant corruption and creating transparent economic and government structures.
By strengthened civil society in the Ukraine, the West has emphasised its hostility to Russia, because by spreading the naïve notion of fair, free, just societies, we have been doing just what the Russian leaders want us to stop because it is the continuation of the "hybrid warfare" campaign that rolled back Russian control over its empire from 1988 until 2008.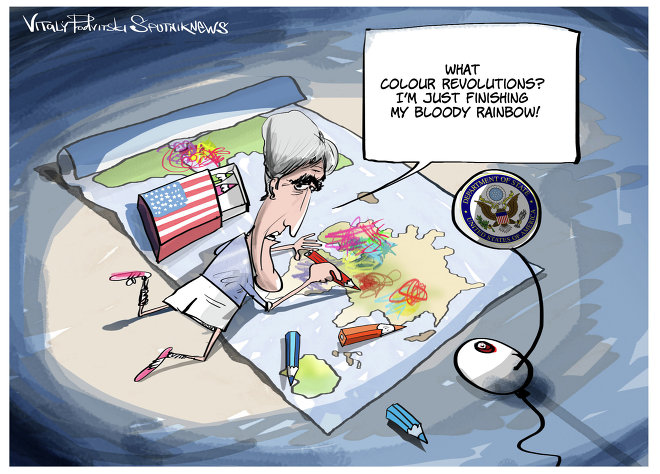 The forward basing of symbolic NATO forces in the Baltics and elsewhere as agreed at the Warsaw Summit should not be seen as a hostile military act, even if is presented as such by the Russians to both the always fairness-seeking, anti-military Westerners and the Putin-supporters that apparently long for the adoption at home of his model repression of the liberal and permissive anti-macho societies. The deployment is a hostile act from our Russian perspective because it will reinforce local determination to resist pressure to enter into the traditional, corruption nourished client relationship that Russia considers natural.
In order to deal with Russia in the future, as we have to do to avoid a misunderstanding that can lead to catastrophe, we have to understand that what Russia considers a threat are the liberal institutions and values that we have spent hundreds of years to consolidate. That is what the Russian leaders work so energetically to destroy, because they correctly senses our loss of focus and will. Russia will seek to undermine our remaining defence cooperation in NATO, not to reduce any military threat, but to gain freedom to roll back the civil liberties in the neighbouring states by all required and suitable means and thereby recreate the corrupt and illiberal great power environment that existed before the First World War.
Let us understand that Russia's objective is to poison liberal democracies to remove the threat they present to his power and Putin's country's ambitions. Let us face that this is incompatible with our interests. Giving the Russians what they really want, appeasing them by no longer being a visible systemic threat, will require the self-destruction of our democratic political system. Even making the superficially limited concession of allowing them to corrupt and crush the aspirations for freedom and justice of such peoples as the Ukrainians will mean that we have quietly surrendered what we should stand for and created dangerous doubt about whether and when we will be willing to stand-up for anything.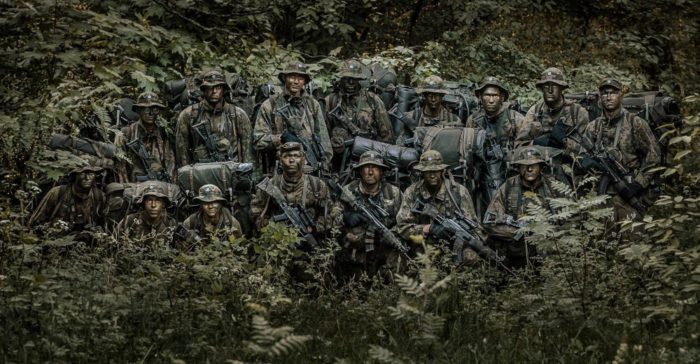 (Finnish soldiers)
If we understood and accepted this and gathered the will to act accordingly, then we could develop and follow a policy of peaceful coexistence with Russia, formally respecting her as the world power she continued to be.
If we found that will, we could base such a policy on a minimum nuclear deterrent and robust defensive conventional military posture with an area denial capability like the Finnish. We would then follow a policy that would include co-operation against common threats in such fields of climate change, nuclear proliferation and common real action against Islamic and other terror.