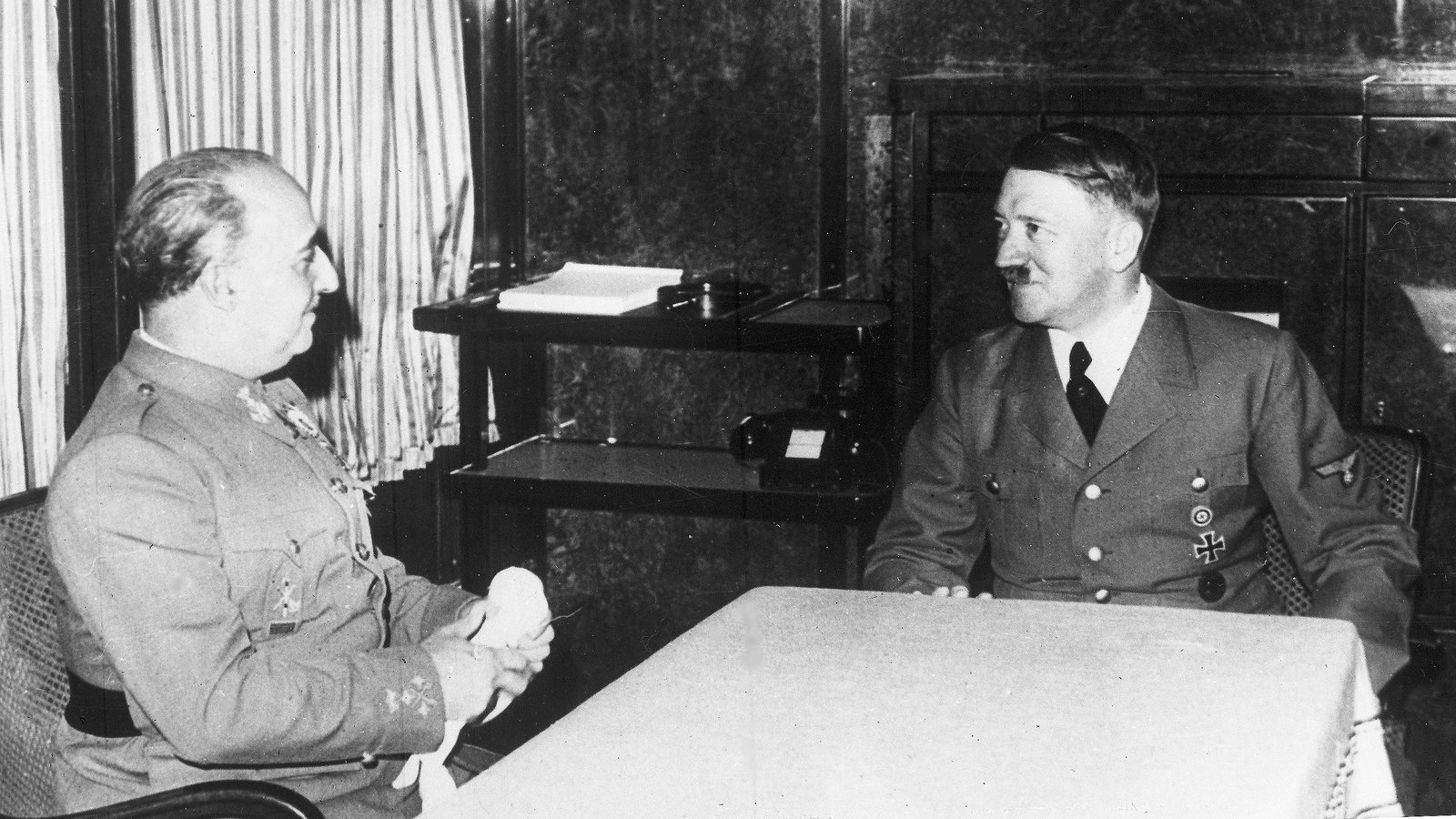 Franco and Hitler, formerly the preferred Allies of populist nationalists in both Europe and America (such as Charles Lindberg) against the perceived main threat. As with Putin now, they could underline that Franco acted in support of the Church and Christian values.
During the Interwar Period, Western liberal democracies were threatened by totalitarian/authoritarian forces from both left and right, but very few were willing confront the double challenge (with the core parts of the Nordic and German Social-Democratic Parties as the notable exceptions).
One example: During the mid-1930s the Danish Social-Democratic led Government asked the State Security Police to report on the threats to the Denmark from both the totalitarian Right (Nazi Germany) and from the International Communist Movement and the Danish Communist Party. The report underlined the different character of the two threats, but saw both as extremely serious.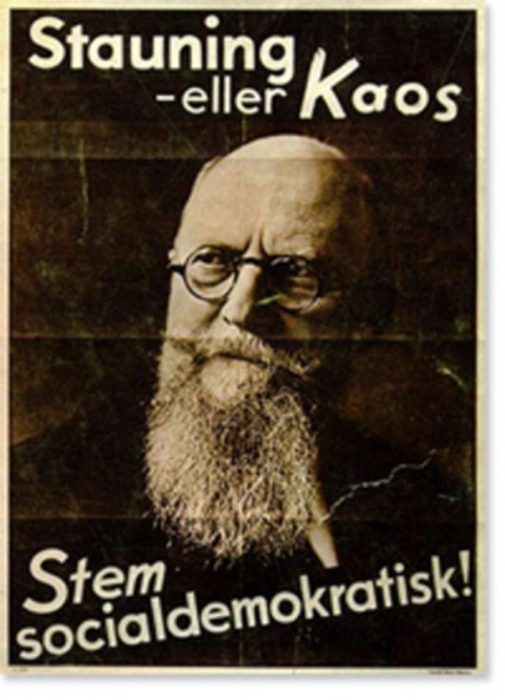 The Social-Democratic Party parliamentary election poster from 1935, the year of the State Security Police two parallel threats report, showing the Prime Minister, Thorvald Stauning. The text reads "Stauning or Chaos. Vote for the Social-Democratic Party".
Large parts of the Centre-Right forces allied themselves with the totalitarian Right. Communists, and democratic Socialists were grouped together as enemies. In the same way Centre-Left forces allied themselves with the Communists and Popular Front movements against both democratic Conservative and Fascist Forces.
Now we see the same destructive hunt for dangerous simplicity. In their hatred and fear of the destruction of their way of life by Muslims and other Migrants, Centre-Right political forces (both fundamentalist economic Liberals and Conservatives) want to ally themselves with Putin's Russia, incapable of realising that she is as hostile to their safe future as the Islamists. Actually the Russian view of individual liberty is a mirror of that of the Islamic forces. The urge for simplicity that formerly meant that Communist and democratic Socialists (and Jews) were grouped together means that all Muslims and other migrants and other foreigners are seen and treated as enemies, thereby threatening to make this an unmanageable reality.
Unfortunately the populist Danish People's Party spokesmen and supporters have now joined Front National, UKIP and the White Power part of Trump's supporters.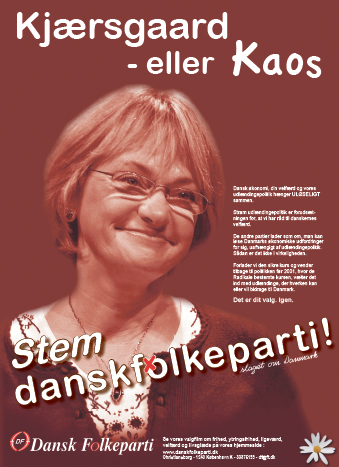 A later use of the same motive from a "Dansk Folkeparti" election poster, the populist Centre-Right Party that now have joined their fellows in "understanding" and support for Putin.
On other side we see the Left being incapable of seeing and treating Radical Immigrants as a problem and challenge to their future. Thereby they mirror the self-destructive naïvity of the former Popular Fronts.
The only positive sign is that some Social Democrats seem to realise once more that two evils have to be confronted at the same time. However, the Social Democratic movements are far less powerful than 80-90 years back, and the media's Facebook-reinforced hunt for Red/Left-Blue/Right simplicity undermine the move towards what is now desperately needed.