Forsvarspolitik bygget på den selvfølgeligt ahistoriske kombination af naiv og arrogant intuition, der VED, at: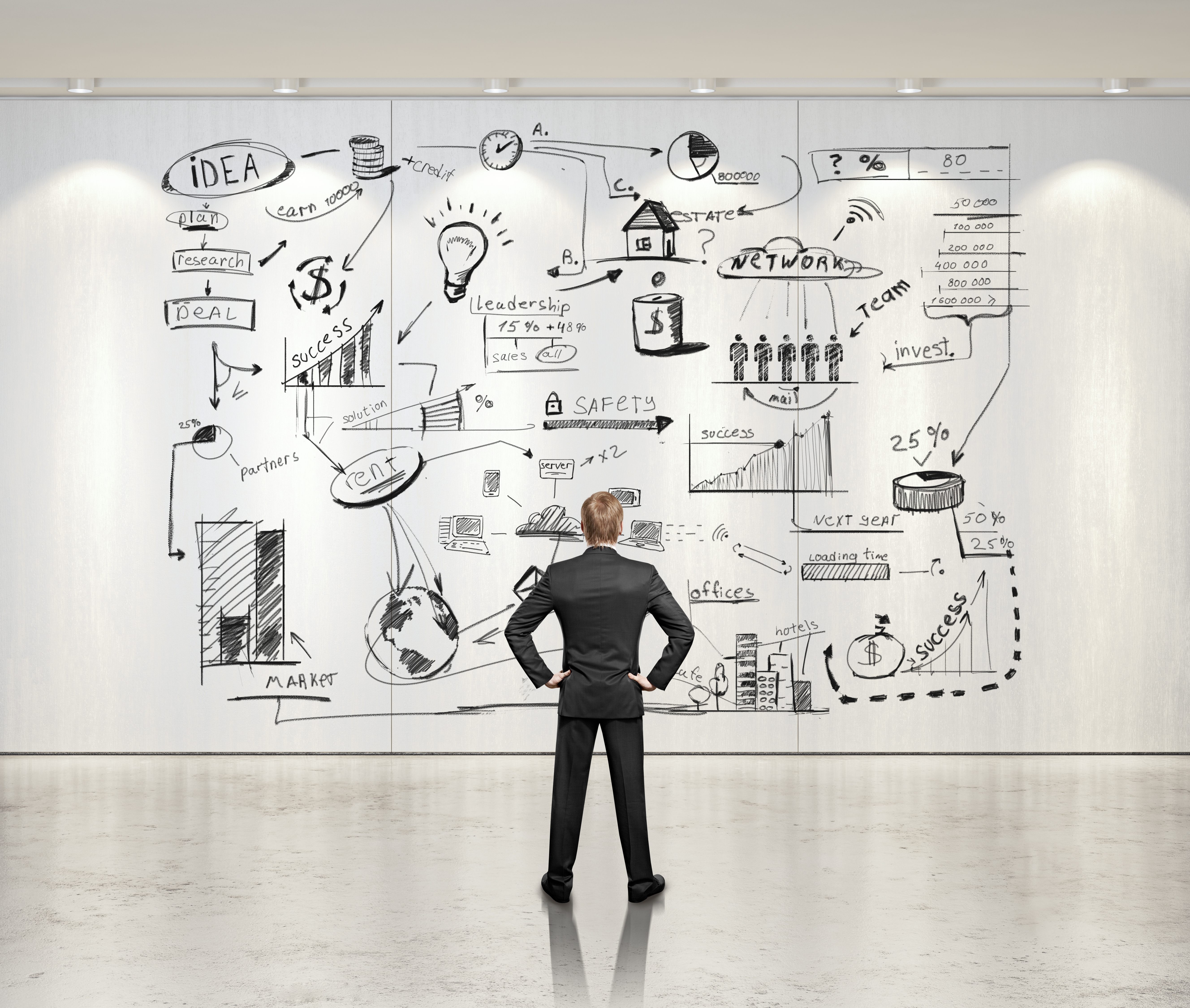 Organisationer (som specielt Hæren) er:
> Øsle med menneskelige og økonomiske resurser
>> Ubegavet reaktionære
>>> Dovent forsvarende egeninteresser
Fordi disse ikke-innovative ikke ved/vil indse, at vi, der har ret, derfor ikke vil argumentere for det åbenbart rigtige, nemlig:
1) At andre i udlandet eller i den civile verden har smartere løsninger, som kan kopieres direkte [selvfølgelig skal man søge inspiration overalt, men anvendeligheden i dansk militær sammenhæng er langt fra givet, og kopiering uden udnyttelse af professionel erfaring og indsigt vil med stor sikkerhed undergrave den militære effektivitet]
2) At fortiden er irrelevant for fremtiden, hvilket bl.a. gør det indlysende, at danske styrker aldrig kommer i krig igen [en helt utroligt arrogant og overfladisk holdning]
3) At dette også, fordi hæren nu er beskåret til et minimum, hvor den kun lige kan klare Livgardens Blå Vagt og Gardehusareskorten, så der er blokeret for, at fremtidens politikere igen kan sende den til et sted som Irak eller Afghanistan [betyder blot, at de, der sendes alligevel af regeringerne – nu som "rådgivere" – er langt dårligere forberedt og støttet]
4) At dette er godt, fordi det er indlysende, at danske hærstyrker ikke kan løse nogen reel forsvarsopgave [håber vi, men allerede nu gælder det kun for Danmark vest for Bornholm og hvis vi nægter at bidrage substantielt til det fremskudte forsvar af NATOs østgrænse]
5) At dette heller ikke er nødvendigt, for NATO er meget stærkere end Rusland [kun korrekt, hvis en konflikt bliver lang, global og ikke optrappes til generel kernevåbenkrig; Rusland har en klar overlegenhed indledningsvis i Europa]
6) At det er indlysende, at idéen om at retablere danske reservestyrker viser mangel på innovationsevne [inden for rammen af realistiske forsvarsbudgetter er opbygningen af reservestyrker med kadrer og materiel den eneste vej til at sikre fleksibilitet og udholdenhed af strukturen]
7) At det er indlysende, at kontraktansatte soldater er både billigere, mere motiverede og dygtigere end værnepligtige på grund af, at de er lønnet for 37 timers tilstedeværelse pr. uge, dette selv om enhederne sjældent er samlede pga. afspadsering efter øvelser, m.m. og i fremtiden for at kunne få civil erhvervsbevis under tjenesten [som så meget andet bygger dette synspunkt ikke på erfaringen; de eneste ulemper ved værnepligtige er, at deres uddannelse kræver hårdt arbejde og engagement af kadrerne så uddannelsen er indlysende meningsfuld, at man derfor kan forklare dem, hvorfor vi tager deres tid, dvs. at der er et klart behov for den styrkestørrelse og den adgang til også den bedste del af ungdommen giver]
8) At da vi ikke skal i krig mere, er det indlysende, at militær "ledelse" og professionalisme ud over sjakbajsniveauet er både unødvendigt og anakronistisk for Danmark, og vi vil nødigt præsenteres for argumenter, vi ikke kan forstå [men præmissen er jo desværre tvivlsom]
Fordi behovet er så indlysende, er det spild at tid at forstå og undersøge grundlaget for den eksisterende organisation
Da andre innovations-organisationsentreprenører-reformatorer-konsulenter med videnskabelig statskundskabsteoretisk baggrund allerede igennem tyve år har demonstreret deres evner inden for andre dele af den offentlige sektor, herunder SKAT, er der ingen grund til at forholde sig kritisk til virkningen på Forsvaret. Forsvaret fik allerede nær-dødelige doser af indlysende forsvarsinnovationsreformer i 2004 og 2013. Der er her ikke engang behov for at anvende penge på endnu en konsulentrapport, for alt er jo fortsat indlysende, ikke?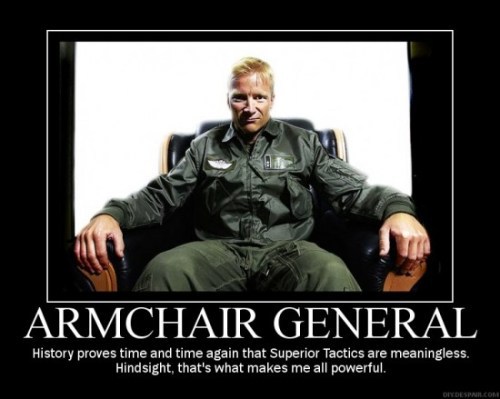 Desværre er disse generalistiske, indsigtsblinde organisationsentreprenører ikke alene, når vi taler om Forsvaret. Al for mange – også af organisationens højeste grader – er kun professionsbærere i den forstand, at de optræder i uniform som kejserens nye klær. De har overset, at en profession ikke sikres gennem det par teoretiske kurser, der stempler ud til forfremmelse. Den opretholdes for officerer som for læger kun gennem livslang kritisk og åben nysgerrighed, konstant flid og studier, hvor egen og andres praktisk erfaringer og voksende modenhed giver grundlag for stadig større indsigt. I deres skadelige selvtilfredshed følte de aldrig behov for faglig debatdeltagelse, klarede sig ved at tilegne sig Alliancens og Finansministeriets skiftende buzzwords og sikrede gennem deres destruktive eksempel, at den efterfølgende generation er blevet som de selv. De har nu specielt i hæren skabt en træg masse, der ikke har bevaret evnen til faglig genopbygning. Forsvaret er takket være dem og deres samarbejde med den første gruppe af "innovatorer" langt mere ødelagt og mere demoraliseret, end hvis en udenlandsk fjende havde gjort det under en besættelse.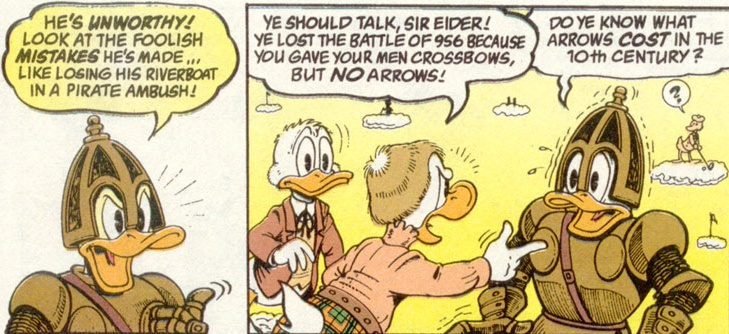 .
Et konkret resultat af de to gruppers samarbejde er følgende: For 25 år siden havde Danmark det bedste officersuddannelsessystem i landets historie, og den resterende generelle videregående uddannelse var – selv efter lukning af et niveau for at spare penge – så god, at den søgtes af udlandet, selv om eleverne skulle kunne dansk eller et andet nordisk sprog for at gennemføre den. Det centrale resterende problem var, at man ikke havde vilje til at begrænse elevskaren til de motiverede og kvalificerede, hvilket gjorde uddannelsen dobbelt så dyr og fraværsbelastende for enhederne, som den burde have været, og de uegnede og umotiverede hæmmede den fulde udnyttelse af rammen.
Nu er den grundlæggende teoretiske officersuddannelse på niveau med uddannelsen til menig politibetjent, men i modsætning til i politiet indeholder forsvaret meget begrænsede rammer for den relevante praktik, der skal konsolidere fagligheden. Nødvendige efteruddannelser er ved at blive fjernet. Den videregående uddannelse er nu blevet en professionsfjern og substansløs samling af teoretiske moduler, gennemgået uden, at der stilles krav om reelle adgangsforudsætninger, hårdt arbejde eller fordybelse. Tilbage er en blanding af fjernundervisning og tilstedeværelse til lidt orientering og diskussion. En uddannelse, der hverken kvalificerer til professionel indsats eller til relevant civil beskæftigelse. I politiet vil både efteruddannelser og muligheden for at tage en juridisk akademisk uddannelse være fagligt meningsfuldt.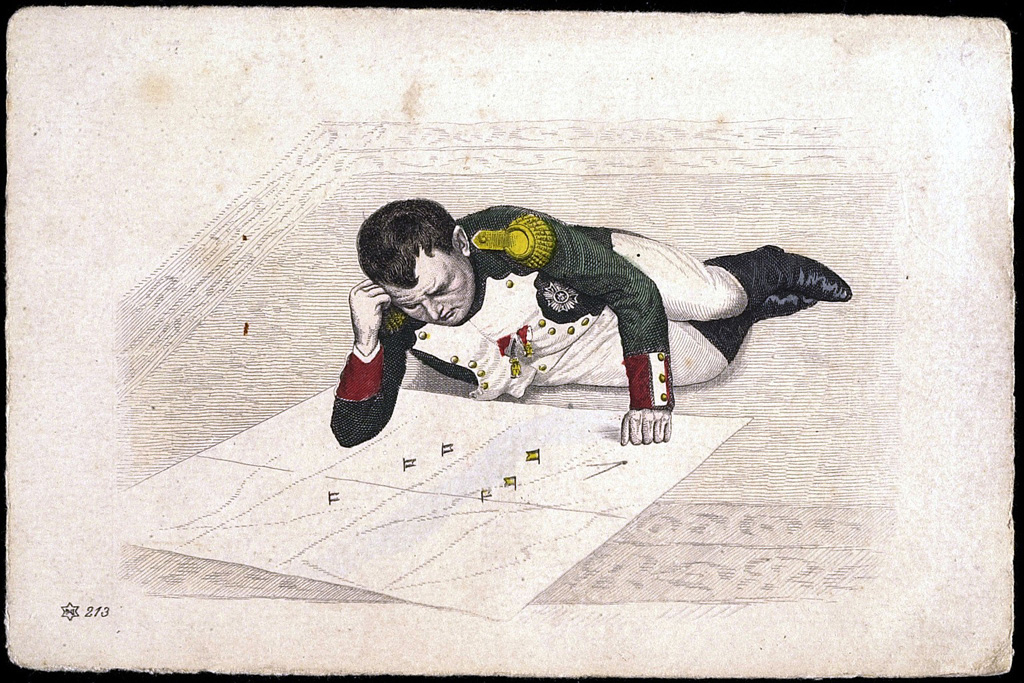 Men når den evige fred er på vej, er det jo ligegyldigt, bortset fra de mange milliarder der spildes og den øgede risiko for landet, de ansatte og deres familier, og ligegyldigheden over for vores mere udsatte allierede, som tabet af faglighed indebærer, indtil dette mål nås.